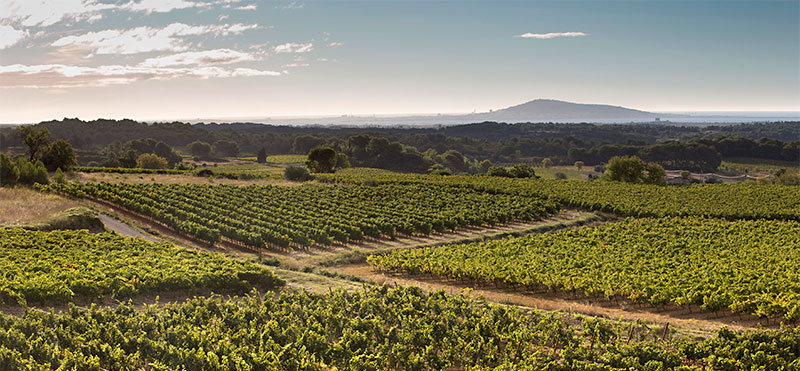 Arrogant Frog was born in the Hérault Valley in Languedoc in the south of France, near the Mediterranean sea, close to the small town of Pézenas which inspired the famous playwright Molière, and not far from such magnificent historic sites as the Canal du Midi.
Arrogant Frog vineyards have been planted with Syrah, Grenache, Cabernet Sauvignon, Merlot, Carigan and Cinsault grape varieties for red and rosé wines, and Viognier, Marsanne, Sauvignon blanc and Chardonnay for whites.
The vines are on gravely, clay limestone hills of the Hérault Valley and on the fossil bearing limestone hills overlooking the Thau Lake.
Each of our wines has its own personality, bringing out the best of its « Terroir », New World Style.